Sydney : Osuwa-Daiko
Tatsuo Sekiguchi
120 th Anniversary of Japan ?Thailand Diplomatic Relations 2007 at Ban g kok Patana School in Thailand : Osuwa-Daiko, Japanese drum Taiko Performance & Workshop.
I would like to heap up this 2007 when I should memorialize it in a performance in a school of this place, a workshop through a Japanese drum from Taiko performance & workshop it of four days of 30 th April, 2 nd 3 rd & 4 th May.
Cooperation has you participate in mine, the 120th anniversary memory business positively in a school of people and wants to heap up it.
御諏訪太鼓保存会
関口達夫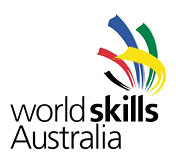 Dear Sir ,
WorldSkills Australia held a media launch in November 2006 to announce the Australian Team that will compete at the International WorldSkills Competition in Shizuoka , Japan in November 2007. Our event was not only therefore inspired by Japanese culture, but also coincided with the 2006 Australia-Japan Year of Exchange.
Mr. Tatsuo Sekiguchi performed Taiko drums and Bamboo flute in front of over 50 people, including former Federal Minister for Vocational and Technical Education, Minister Assisting the Prime Minister, the Hon. Gary Hardgrave, and the Japanese Consular-General, Mr. Tsukasa Kawada. Mr. Sekiguchi made a great contribution to our event and was a pleasure to work with.
I have no hesitation in recommending Mr. Tatsuo Sekiguchi perform traditional Japanese drum Taiko as the OSUWA-DAIKO .
Sincerely,

Mark Callaghan
Chief Executive Officer
WorldSkills Australia .
National Office Melbourne

Level 3, 92-94 Elizabeth Street

Melbourne VIC 300

PO Box 12505 ,

A'Beckett Street VIC 8006

T 61 3 9249 1000

A Member of WorldSkills International

F 61 3 9249 1033

ABN 43 002 839 429

E info@worldskills.org.au